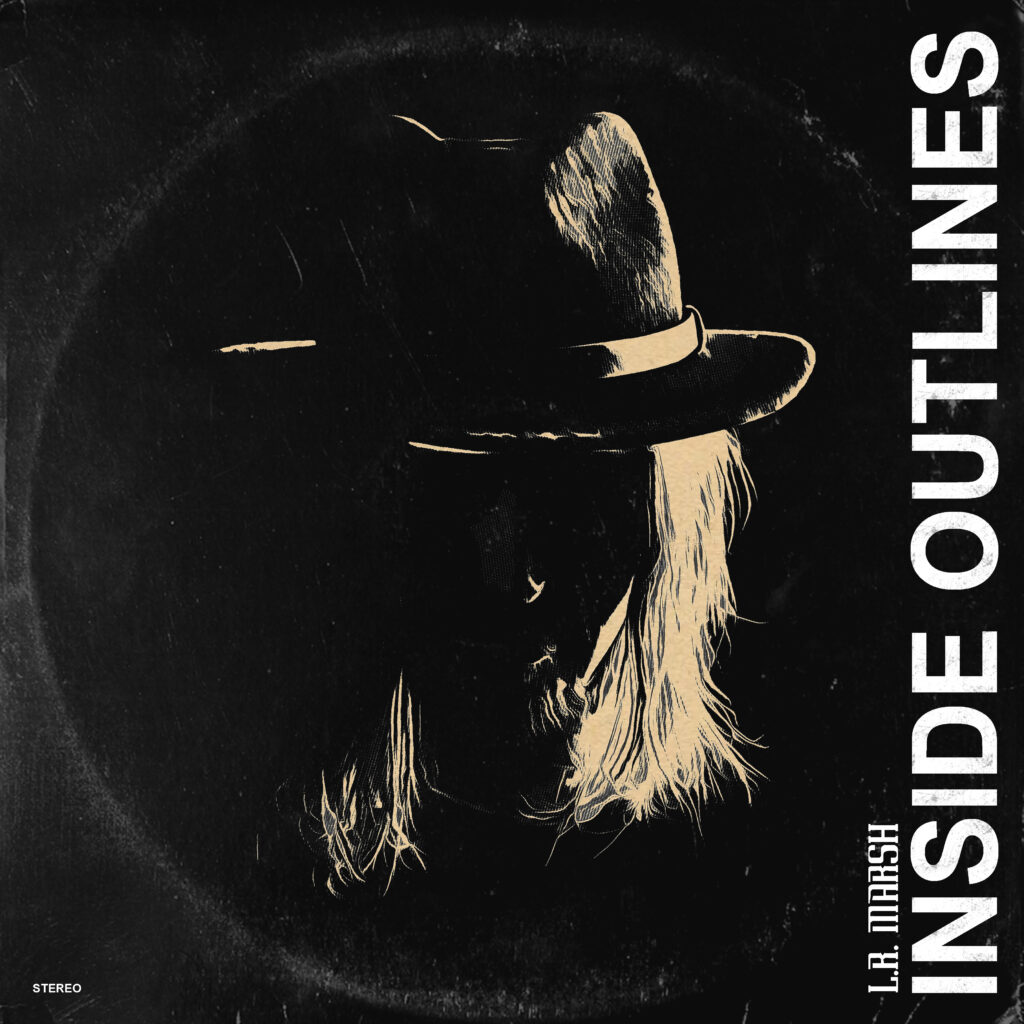 INSIDE OUTLINES (2021)
BRAND NEW Album "Inside Outlines" OUT NOW via Third Track Records!
Release date: 22nd October 2021
Track List
Getaway
Living Bad
Inside Out
Kill A Man
Devil & The Black Dog
Take It Slow
Whiskey, Wine & Beer
Mother Mary
Roll & Tumble
Goin' Out West
About
The much anticipated second studio album by blues/rock singer songwriter L.R. Marsh Inside Outlines captures the raw energy and in-your-face sound of the artist's live show, developed over the past 2 years since his debut acoustic album The Ghosts Of. Featuring Mark Henman on drums, this album sets out to put L.R. Marsh on the map not only as a blues folk acoustic songwriter such as that of his debut album, but as a blues rock and heavy desert rock powerhouse standing aside the likes of The Black Keys, Queens of the Stone Age, and Jack White.
Tracks such as Mother Mary and Whiskey, Wine & Beer tap into the old-school delta blues and motown era with slide resonator guitars and funky swagger to satisfy fans of Gary Clark Jr and Albert King, while the title track Inside Out and Tom Waits' Goin' Out West will prick the ears of even the grittiest alternative desert stoner rock and heavy blues fans familiar with the likes of Jack White, Queens of the Stone Age, and The Dead Weather.
Credits
releases October 22, 2021
Guitars, Vocals, and Bass – L.R. Marsh
Drums – Mark Henman
Words and music by L.R. Marsh, Except "Goin' Out West"
Written by Tom Waits [UMG Recordings Inc.]
Produced & mixed by Julian Schweitzer.
Co-produced by L.R. Marsh, Sarah Trankalis, and Bernie Wedrat.
Engineered by Bernie Wedrat.
Recorded at Lush Recording Studios.
Mastered by Joe Carra at Crystal Mastering.
© + ℗ 2021 L.R. Marsh & Third Track Records. All Rights Reserved.
Cover photography by Brodie Ramsay. Graphics & design by Third Track Records.